Ship Your Wines with Confidence: Unmatched Thermal Protection for Every Bottle
Ensure your fine wines arrive in impeccable condition with our Insulated Styrofoam Wine Shippers. Unlike pulp shippers, our Styrofoam solutions offer unparalleled thermal protection, safeguarding your wines from temperature fluctuations during transit.
Available in a variety of sizes—ranging from one, two, three, six, to twelve-pack options—our shippers come with corrugated shipping cartons for added durability. Trust in our Styrofoam Wine Shippers to deliver your wines undamaged and temperature-protected, every time.
Ship with confidence!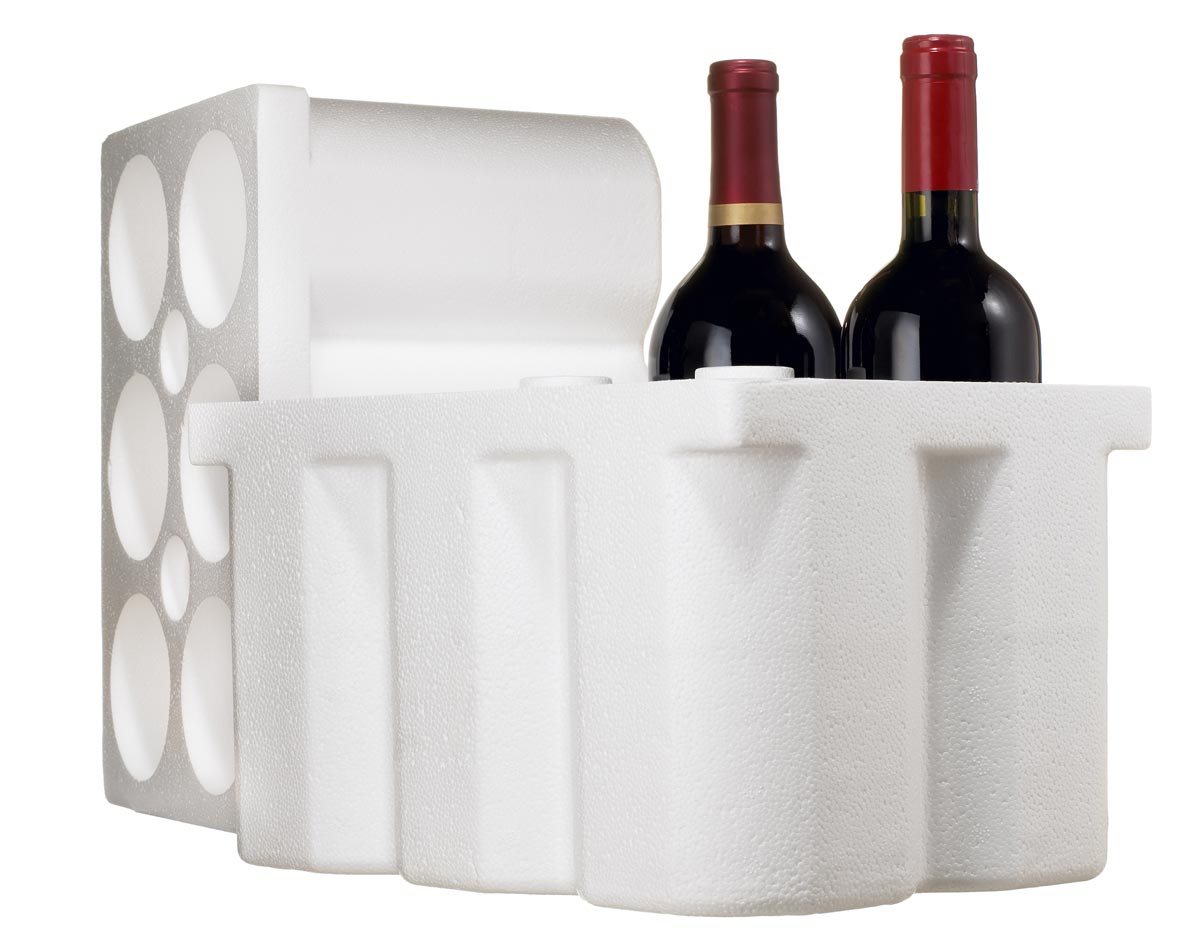 Product Details
Styrofoam Wine Shippers
Sizes:
1 PK: 4 3/4 X 4 3/4 X 15
2 PK: 9 1/2 X 4 3/4 X 15
3 PK: 14.3 X 5.1 X 15.6
12/6 PK: 15.9 X 9.9 X 14.3
Corrugated Shipping Cartons
Sizes:
1 PK: 5 x 5 x 15-1/4
2 PK: 9-7/8 x 5 x 15-1/4
3 PK: 14-1/2 x 5-1/8 x 15-5/8
6 PK: 14-1/4 X 10 X 15-7/8
12 PK: 14-1/4 X 10 X 15-7/8